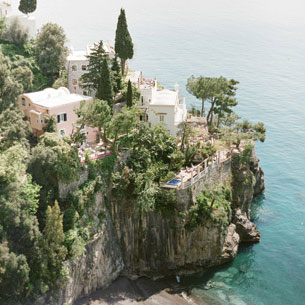 Photos by KT Merry Photography
What's included:
Shared accommodations, 7 nights

Group transportation (trains, boats, cars, etc.) during the week

Entrance fees to historic villas, chapels, & gardens

Day trips along the coast and to Capri

5 meals together

Limoncello or Wine tasting

Daily art sessions

Daily Italian :)
What's not included:
Airfare

Getting to Atrani 9/24 & from Atrani 10/1 (though I am arranging cars from Naples for those that would like)

Breakfast & some meals

Art supplies (though I will provide a list of recommendations)
SLOW ART RETREAT / ATRANI, ITALY / SEPTEMBER 24TH - OCTOBER 1ST, 2016
from 2,700.00
A Slow Art Retreat on the Amalfi Coast
Late September is the best time to visit Italy-- airfare is cheaper, the crazy crowds have gone, and the intense summer heat has subsided (but still warm with warm waters!).
We are staying in the historic town of Atrani (a UNESCO World Heritage Site) on the Amalfi Coast. I've reserved accommodations at a villa that has been made into multiple apartments, of which we will be sharing three. Each apartment has a kitchen, living room, and we also have access to a shared pool & terrace-- all with incredible views of the town and the sea! [Note: It is a short but STEEP walk to the villa, it takes 10 minutes to walk up from town and is a great little workout-- but you definitely have to be able/in-shape for it as we will make the trek multiple times a day.]
Atrani is an ideal home-base to explore the beauty of the Amalfi Coast. Not only is it gorgeous with friendly locals, great cafes & restaurants, a beach & wonderful sea views-- but it's very accessible and easy to get to many other favorite spots. Unforeseeable conditions may arise so some of the following may change, but as an overview: I'm planning day trips to the island of Capri, to Positano, Ravello, and Vietri sul Mare (famous for its ceramics). We will visit amazing swimming spots, dine with incredible views, and hike through gardens and lemon groves. We will explore historic villas and palaces, sample the local limoncello, and taste the region's specialties! We will pack some picnic lunches, enjoy 'aperitivi' in the evenings, and breakfast at the local 'bar' (cafe). You will also have free time to explore and relax on your own. I intend to take it all very slow, with plenty of time to stop and sketch, paint, write, take pictures, swim, eat gelato-- to follow our inspiration! Everyday I'll share some of my favorite artistic approaches and applications, giving you the tools and space to really connect with all the beauty surrounding us. I'll also teach you some Italian along the way ;)
Fee:
To reserve your place you can pay the full amount (non-refundable, unless you can fill your spot) or give a $1000 deposit (also non-refundable) to be paid in full within 60 days.
You can pay below or mail a check. Contact me if you'd like to pay the deposit or pay by check, telling me what type of room you'd like (shared or private), & I'll give you my mailing address. I will then confirm receipt and your place on the retreat. I will also be in touch to advise on travel planning, a packing list, art supplies, and more!
Shared Room $2700
Private Room $3100
Deposit $1000