CLICK HERE: Slow Art Retreat / Lisbon, Portugal / October 10-16, 2018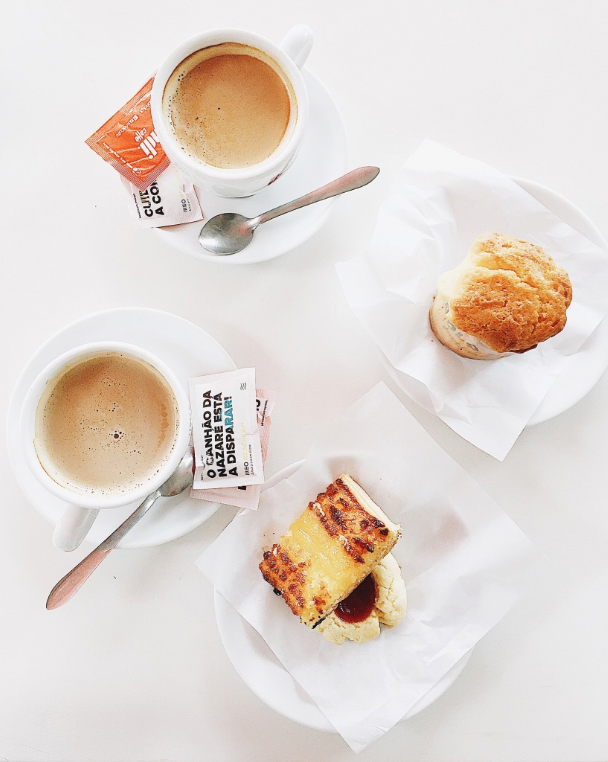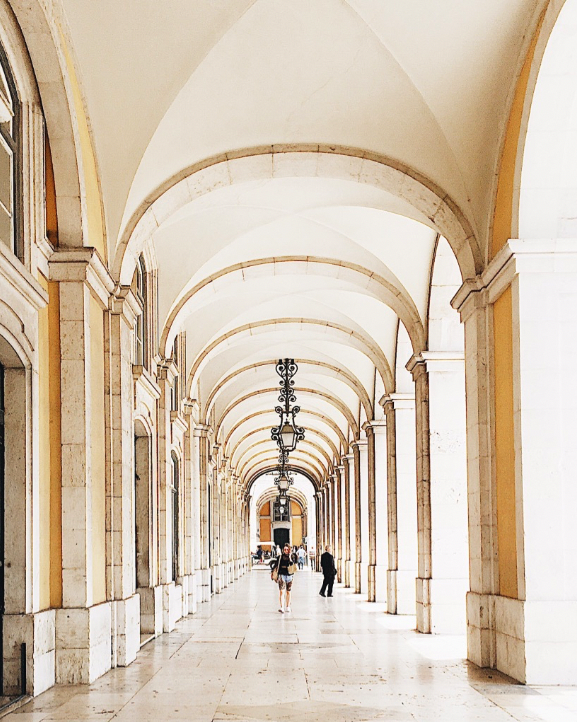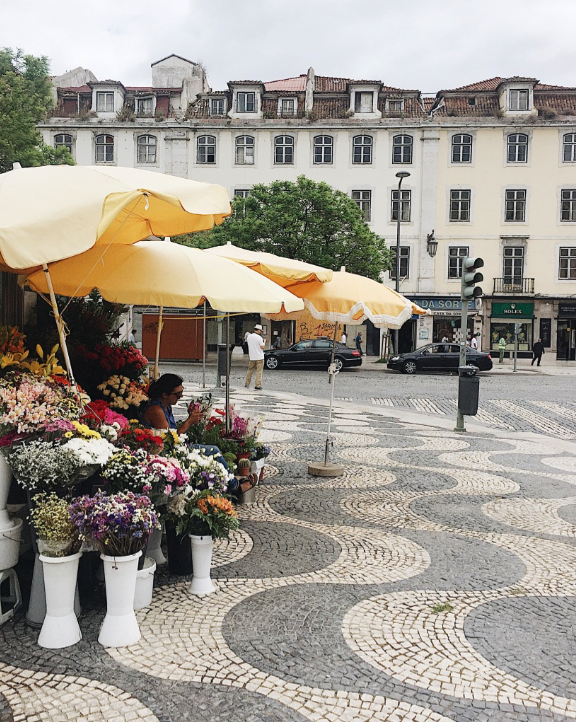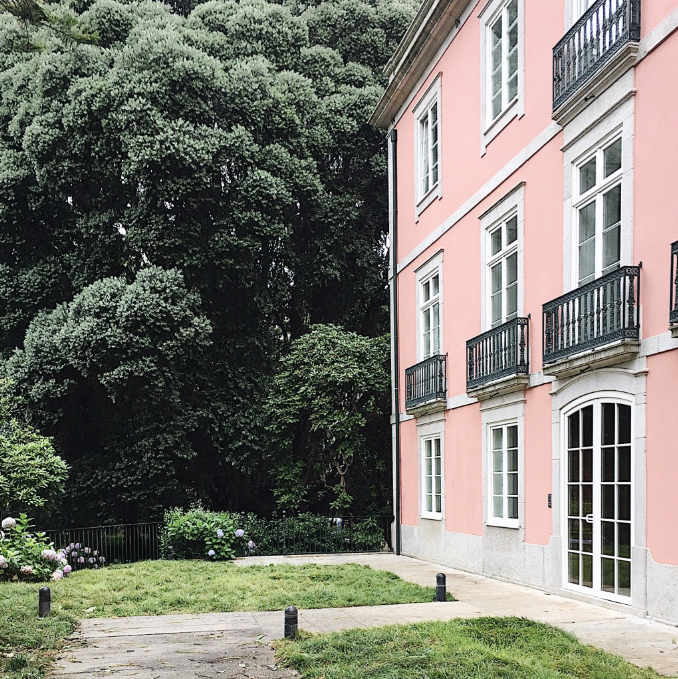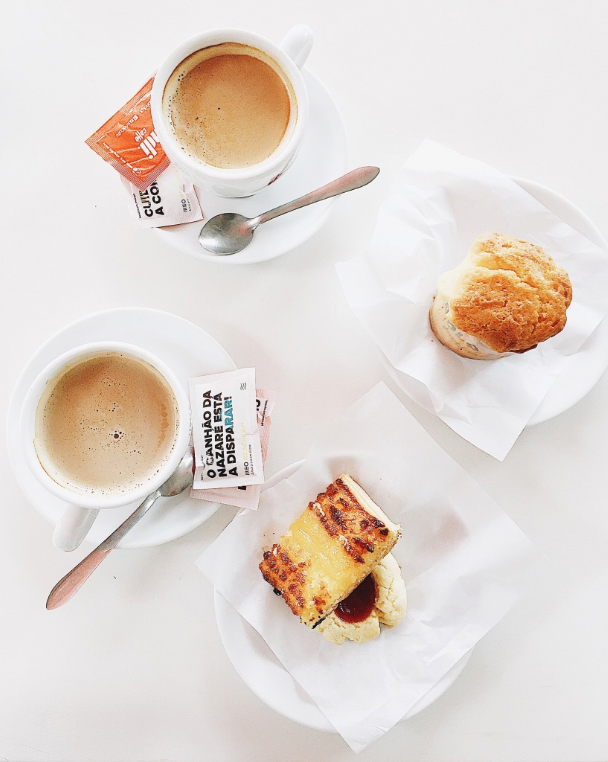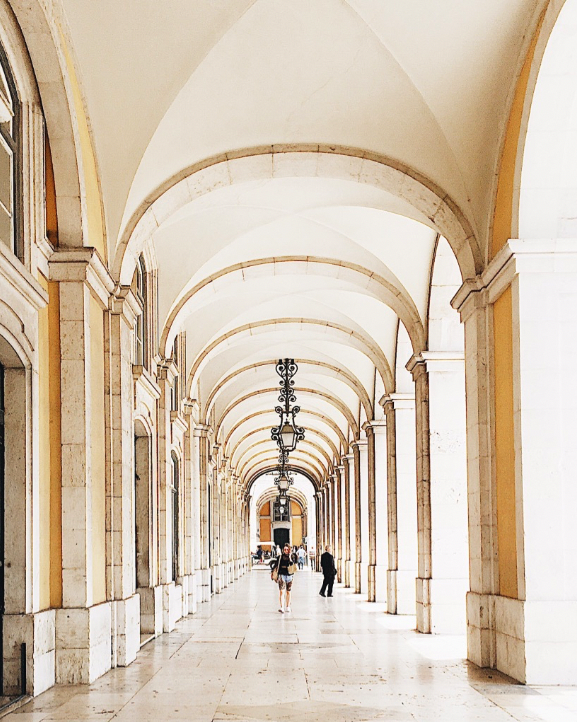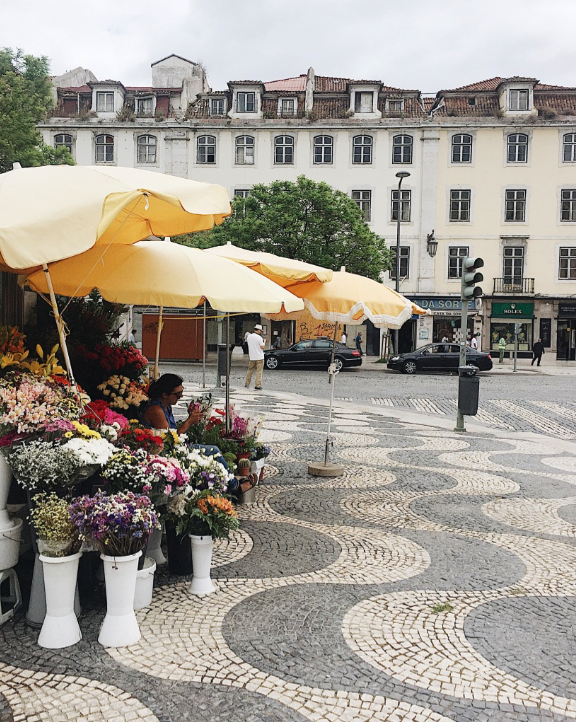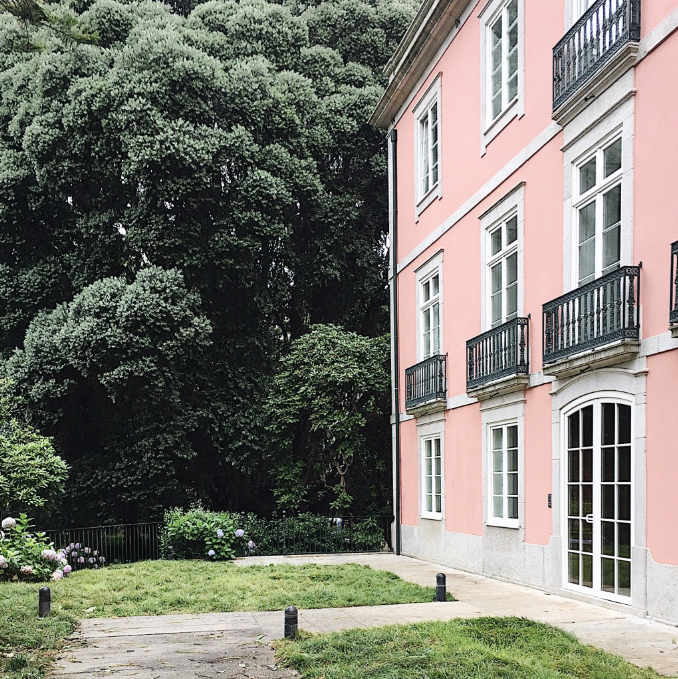 sold out
CLICK HERE: Slow Art Retreat / Lisbon, Portugal / October 10-16, 2018
A Slow Art Retreat in Lisbon!
Fall in love with luminous Lisbon on a 7 day retreat with Diva Pyari and Rae Dunn! We'll stay in our own curated apartment or 'guesthouse' in one of Lisbon's oldest neighborhoods, centrally located near parks and winding cobblestone streets. You'll be enchanted by the stone work, colorful homes, and 'azulejos' or hand-painted tiles (literally covering whole buildings!) -- together both cheerful and inspiring.
We'll start each morning with a luxurious breakfast, a guided meditation, and a creative workshop (travel sketch-booking & watercolors with Rae, I've invited Chelsea Fuss to teach on foraged flora, modern calligraphy with me/Diva, and also hoping to arrange an optional tile-making workshop!). We'll take a day trip to magical Sintra, the verdant land of castles, where we'll sketch, paint, and photograph among gardens and crumbling castle walls, and to the nearby fishing village of Azenhas do Mar (a sort of mini Santorini) for a beach day!
Our local guide Marisa will join us daily, taking us on walking tours of the prettiest streets, stopping for the yummiest treats (my favorite pastel de nata - so good!), the best city views, and of course wonderful shopping too.. We'll also enjoy lovely meals, from Marisa's favorite neighborhood tavernas with market fresh ingredients, to fine dining with chef Jose Avillez. We even have a surprise or two that will knock your socks off (have you heard of Fado?)! And did I mention those tiles?
Scroll down for a complete prospective itinerary.
9 participants max. No refunds.
What's included:
Shared Accommodations, 7 days/6 nights (I will pair you up unless you request to room with someone in particular)

Most meals

5 Slow Art Workshops

Daily meditation

Group transportation

Calligraphy & Art supplies
What's not included:
Airfare

Possibly a lunch and a dinner, during free time (though we will give great suggestions)
PROSPECTIVE ITINERARY
Wednesday, Day 1
Arrivals, we will arrange group transport from Lisbon Airport to our accommodations, check in is after 4pm but you can leave your bags sooner if needed.
6:00pm Meet and greet with welcome drinks and a neighborhood sunset stroll.
7:00pm Dinner at a local's favorite, a hip restaurant run by friends of Marisa!
Thursday, Day 2
8:30-9:45 Portuguese Breakfast, prepared just for us
10-12:30 Slow Art Workshop: Guided Meditation with Diva, Daily Portuguese with Marisa, Travel Sketching & Watercolors with Rae.
1-4:00 Lunch & Walking tour with Marisa. We'll check out another neighborhood favorite for lunch (so many great spots in our prime hood!). We'll hop on a tuk tuk and go to the Alfama/Castelo/Graca area, lingering at photogenic streets & views, and pausing at secret gardens and sweet cafes. We'll also visit a historic monastery for a peek at some sublime azulejos (traditional tiles)! AND we'll check out a couple of the best ceramic stores/studios in Lisbon.
4:00 Free time to follow our Secret Portugal map for more views, tasty treats, and fab shopping.
7:30 Dinner at a cozy neighborhood restaurant with traditional local dishes.
Friday, Day 3
8:00 Portuguese Breakfast, prepared just for us
9:00 Leave to catch our train for Sintra!
10:30-6:30 DAY TRIP to Sintra: We'll travel towards the coast and visit verdant and majestic Sintra! We'll explore Pena Palace and the gardens.. We'll sketch, paint, and photograph as we get to know each other and this magical land.
3:30-6:30 Foraging & Flower Workshop with Chelsea Fuss in Sintra. Set in a lovely park with crumbling walls and fountains, we'll have a 101 on foraging and arranging, learning from the pro (you may know Chelsea from Frolic! Blog— she's amazing!!).
Free Evening to follow our Secret Portugal dinner recommendations or decide as a group to dine nearby in Sintra before heading back to Lisbon.
Saturday, Day 4
8:30-9:45 Portuguese Breakfast, prepared just for us
10:00 Slow Art Workshop: Guided Meditation with Diva, Daily Portuguese with Marisa
10:30 Travel Sketching & Watercolors Out & About with Rae: FLEA MARKET/ANTIQUE MARKET ! I find my absolute favorite souvenirs at vintage shops and flea markets abroad, so when I heard this was happening during our retreat I couldn't resist including it in our itinerary. Rae will mentor us on continuing to fill our sketchbooks on the go.
1:00 Lunch, followed by a Walking Tour with Marisa - Studio visits & more!
4:00 Optional Tile Painting Workshop, or FREE TIME to follow our Secret Lisbon map of the best cafes, views, museums & shops..
7:30 Dinner at another lovely favorite: Traditional home-cooking with exceptional ingredients.
Sunday, Day 5
8:30-9:45 Portuguese Breakfast, prepared just for us
9:30-12:00 Slow Art Workshop: Guided Mediation, Daily Portuguese, & Modern Calligraphy with Diva
12:00 AFTERNOON GETAWAY to the coastal town Azenhos do Mar, a charming fishing village with beautiful sandy beach. Described as the Santorini of Portugal, we'll have FREE TIME to explore this cute town, find lunch, and laze on the beach. Bring sunhat & sketchbook :)
8:00 Dinner & Fado Show! You'll fall in love with Fado music, a Portuguese heritage so unique and hauntingly beautiful it will stay with you long after our retreat.
Monday, Day 6
8:30-9:45 Portuguese Breakfast, prepared just for us
10-12:30 Slow Art Workshop: Guided Mediation, Daily Portuguese, & Modern Calligraphy with Diva
1:00 FREE TIME Lunch - refer to our list of recommendations or return to a favorite!
3:00 Optional: Explore Bairro Alto & Chiado neighborhoods with Marisa: More photo-worthy views, shopping for great gifts (my fave La Vida Portuguesa), cafe stops, and more! Followed by FREE TIME to rest or follow our map.. Discover the colorful Belem neighborhood where you'll find the MAAT & the Centro Cultural de Belem (awesome museums), and the original Pastel de Nata (a pastry you'll eat at least once a day this week!).
7:30 Farewell Dinner at one of the highly acclaimed restaurants of chef Jose Avillez - a decadent evening to complete an incredible week together. Let's dress up!
Tuesday, Day 7
8:30-9:45 Portuguese Breakfast, prepared just for us
10-11:00 Check out. Group Transport to Airport (or farewells to those continuing on in Portugal)
Note: We suggest you purchase travel insurance in case of any unforseen happenings. Please be sure you can make it before registering, there are no refunds. Also, these retreats are active, you must be able to manage stairs, walking tours, and more at a reasonable pace.