CLICK HERE: Slow Art Retreat / Salina Island, Sicily, Italy / May 30-June 6, 2017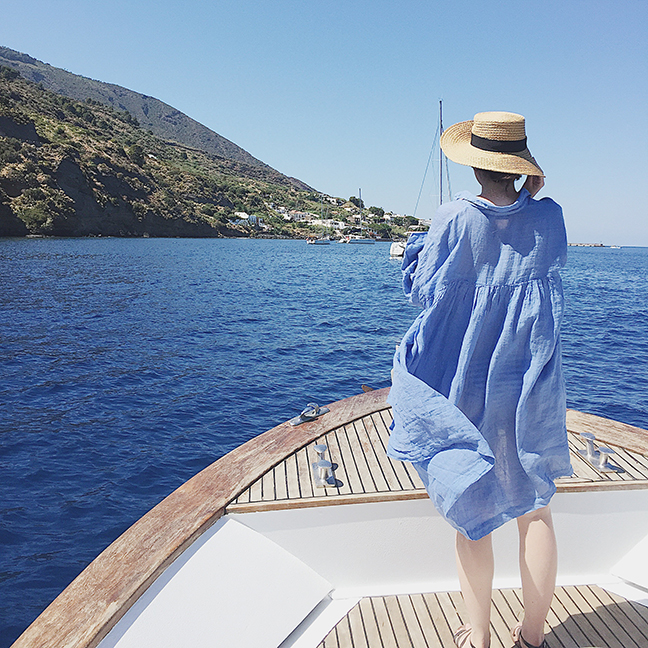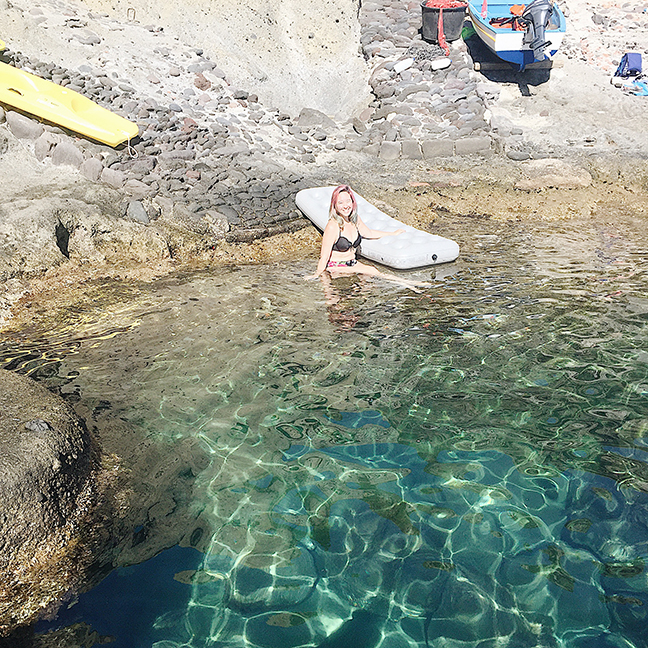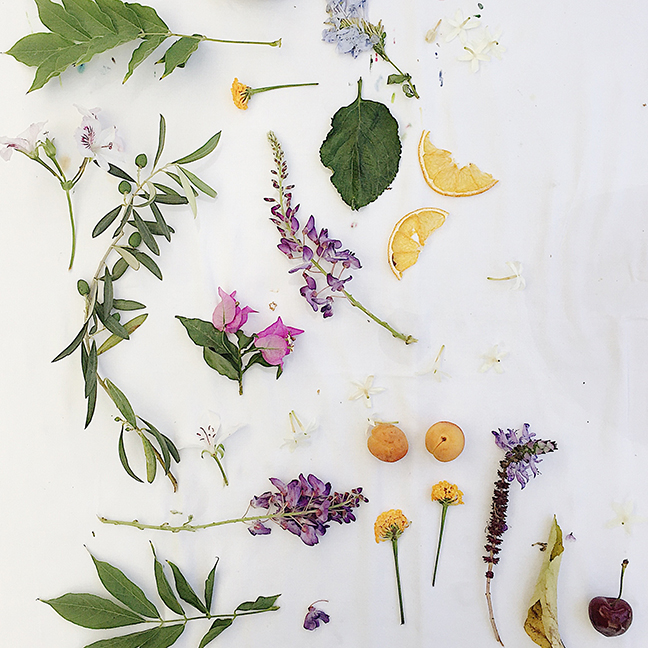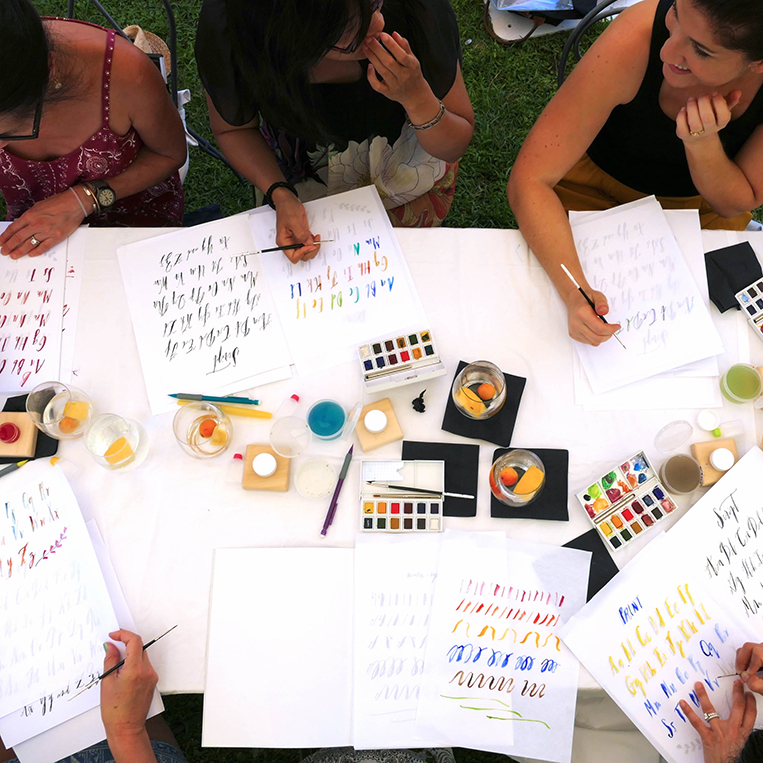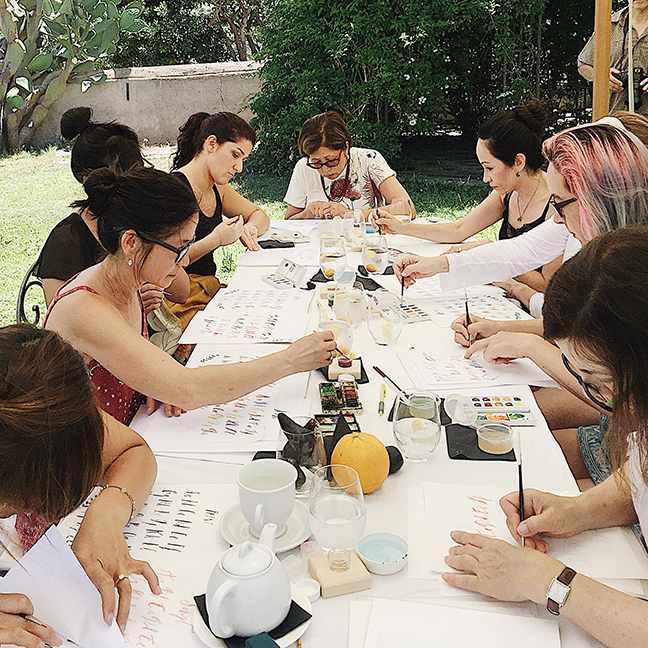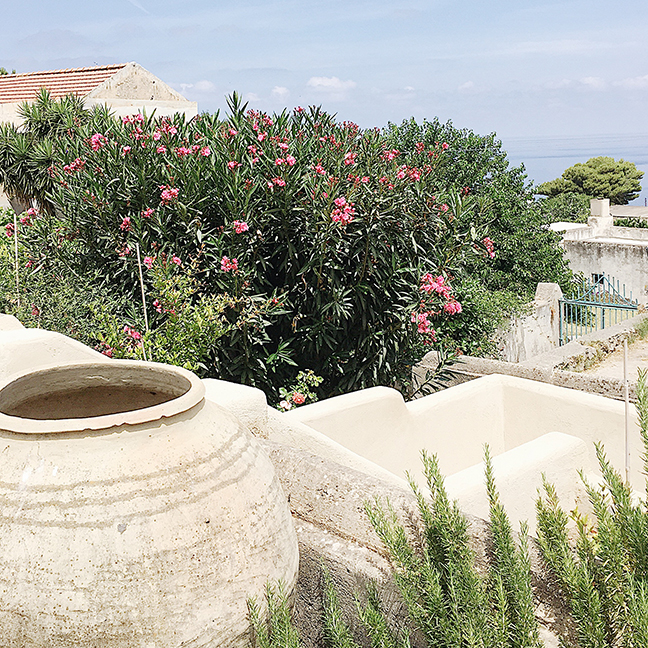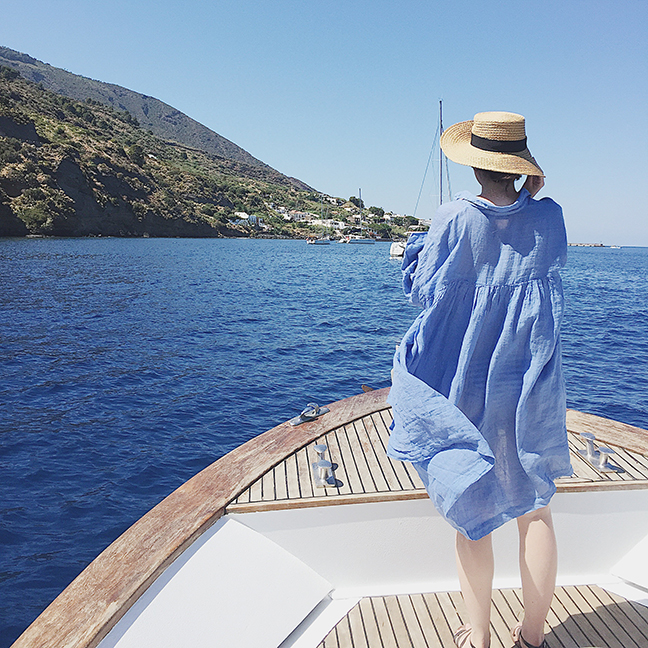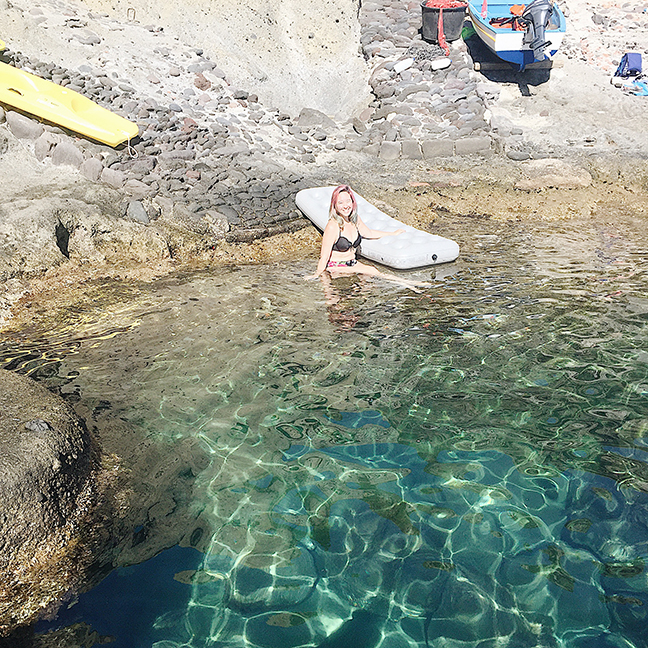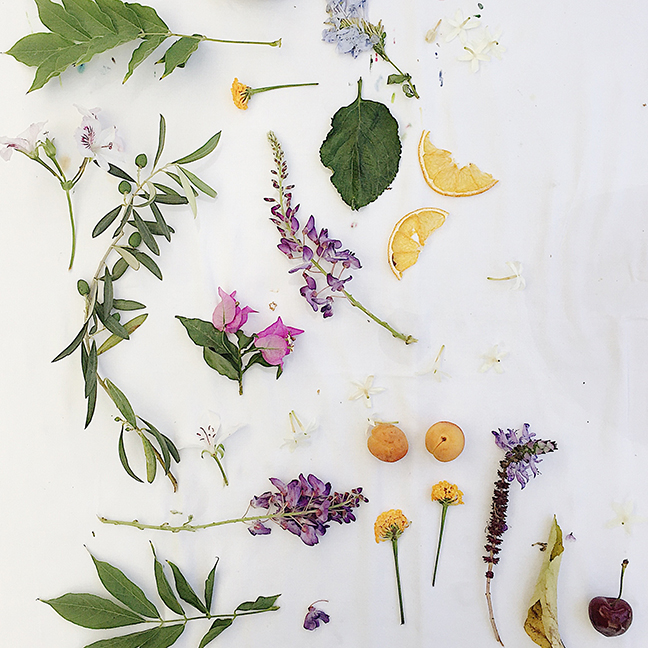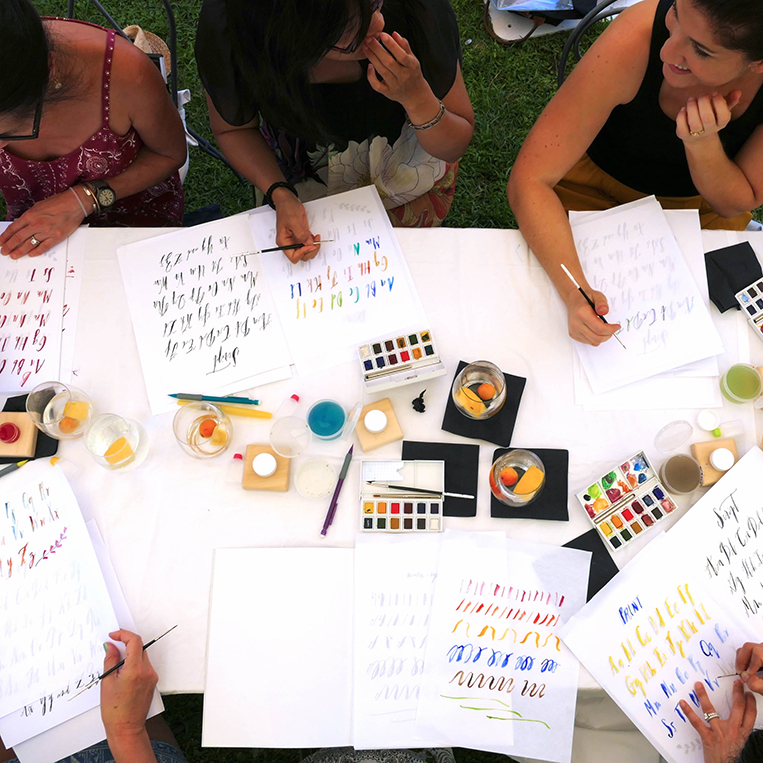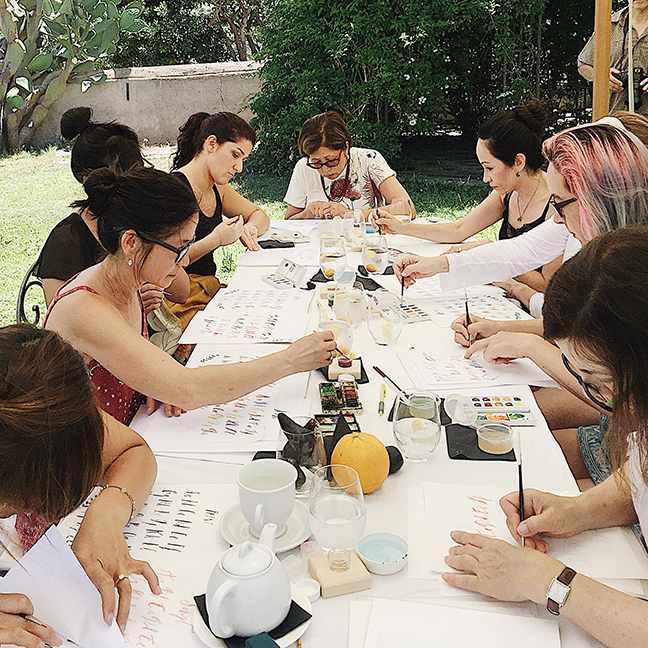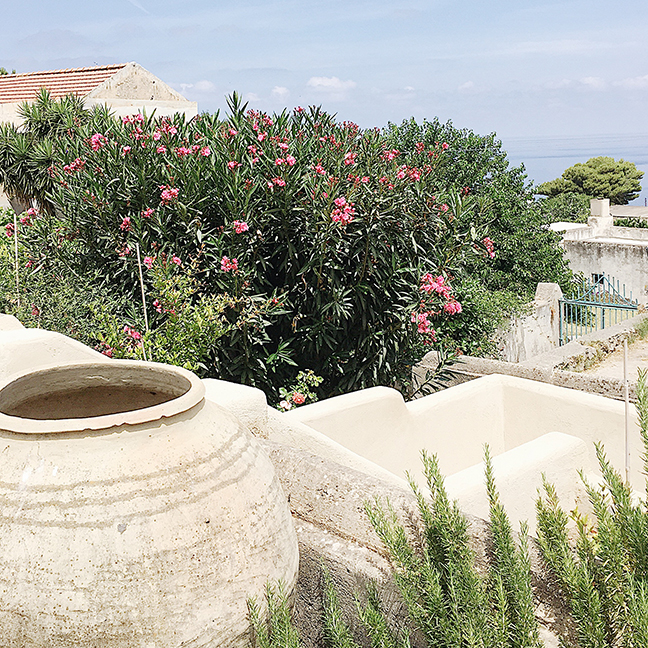 sold out
CLICK HERE: Slow Art Retreat / Salina Island, Sicily, Italy / May 30-June 6, 2017
A Slow Art Retreat by the Sea
By popular demand we're going back to this paradise island for the second year in a row! A slow living retreat in one of the most beautiful places in the world, on the mediterranean Island of Salina in Sicily!! Sicily is slow living at its BEST-- just being there will have you breathing deeply. And everything on this island just, well, sparkles! I designed this retreat to rejuvenate & inspire, to connect creatives while making time for self care.
Our mornings will begin with a luxurious breakfast, followed by a meditation, a short Italian lesson, and a Slow Art Workshop. The workshops will be led by myself (Brush Lettering, Sketching & Watercolor for ALL levels), and I've invited an incredible photographer & stylist to teach and mentor, more details to come! In the afternoons you're welcome to take time for yourself at the pool or the beach, or to join the group for day trips exploring the island (shopping, wine-tasting, swimming, tile-hunting, & a spa day!). We'll meet again for drinks & dinner out at lovely restaurants, sharing our stories into the night, and of course sampling the fresh & delicious local fare. On Day 4 we'll see the island by boat, stopping at secret swimming spots & for lunch (by the way, have you had Sicilian granita yet??).
We'll be staying at the gorgeous boutique hotel Principe di Salina, owned & renovated by the very lovely Anita and family. Each room has a sea view, and the chef prides herself on using the highest quality of seasonal fare. Anita helped me organize this retreat around a very special event that happens just once a year, the island's caper festival in Pollara (the tiny town where Il Postino was filmed!). It will be a special evening out where we'll join the locals to celebrate the full bloom of the fruitful caper flower! Dinner and dancing included. We'll also go to my favorite restaurants on the island, and of course to Hotel Signum for aperativi at sunset, and spa time at their natural thermal baths!! Our last night we'll dress up for a decadent farewell dinner to celebrate our magical week together.
To reserve your place you can pay the total amount (non-refundable) or give a $1500 deposit (also non-refundable) to be paid in full by May 1st. Contact me to pay deposit directly.
10 participants max.
What's included:
Shared accommodations, 7 days/6 nights (2 beds per room - we will pair you up unless you request to room with someone in particular)
6 Breakfasts
5 Dinners & 4 Lunches
Boat tour / Day trip (with lunch)
4 Slow Art Workshops
Daily meditation & daily Italian
Group transportation
What's not included:
Airfare
2 lunches & 1 dinner (during free time, though we will give the best suggestions)
Note: After you register I will be in touch with more detailed information regarding our itinerary. Please wait to buy your airfare until I've confirmed we've met our group minimum. We suggest you purchase travel insurance in case of any unforseen happenings.
PROSPECTIVE ITINERARY
DAY ONE
Travel day (Group transportation from the Catania Airport. Be there by 2pm to be eligible for a group pick up. Stay in Catania the night before, I can recommend a lovely hotel where I'll be staying myself)
Check in at 5:00pm
Meet at 6:30 for welcome drinks on the terrace followed by dinner
DAY TWO
7:30-9:30 Breakfast
9:30-12:30 Meditation, Italian, Slow Art Workshop - Travel Sketching & Watercolor: For all artists and non-artists alike! Getting out of your left brain and in touch with your creativity, we'll do some intuitive sketching while practicing with new tools. Goal: to fill up a Sicily Travel Journal with color & inspiration!!
1:00 Join the group for lunch in town, explore the local church and shops, then walk to Punta Scario, the rocky beach. Later visit Pollara (where Il Postino was filmed!), visit the lovely town church, grab a refreshing lemon granita, and take a dip in the lovely cove.
6:30 *Optional* Meet at Signum terrace bar for aperativi (cocktails) and an incredible view!
7:30 Dinner at La Pinnata del Monsu (my favorite!) - known for their fresh seafood pasta and outstanding cannoli.
DAY THREE
7:30-9:30 Breakfast
9:30-12:30 Meditation, Italian, Slow Art Workshop - Modern Photography: Shooting & editing for Instagram success! Get an inside look at my approach to telling your travel story: Shooting, editing, all while building a supportive community.
1:00 Lunch and a swim at the hotel, then visit Santa Marina, the port town, for shopping at the local boutiques filled with art, ceramics, and other charming gifts. Take breaks for gelato, a granita, or to walk along the marina.
5:30 *Optional* Wine Tasting at a local award-winning wine cellar
8:00 Dinner at Principe di Salina (farm to table seasonal menu).
DAY FOUR
7:30-9:30 Breakfast
9:30-10:30 Meditation & daily Italian
11:00 DAY TRIP - Boat tour around the island, anchoring at the best and bluest waters for a dip! Lunch & granitas at the famous Da Alfredo included.
Free Time (dinner/evening out with recommendations)
DAY FIVE
7:30-9:30 Breakfast
9:30-12:30 Meditation, Italian, Slow Art Workshop - Modern Calligraphy: Practicing with Italian words & phrases, designing custom motifs & crests inspired by the island.
1:00 Lunch at Principe
Free time to hang by the pool, or explore & discover the hidden tiles of Malfa! Sketch and photograph to your heart's content. *Optional* Take a spa day at Signum: Book a treatment, enjoy the natural thermal baths, or lounge by the pool with an icy drink.
7:00 Caper Festival in Pollara! A very special local happening - we planned the timing of this retreat to be sure to catch! Dinner & Dancing included.
DAY SIX
7:30-9:30 Breakfast
9:30-12:30 Meditation, Italian, Slow Art Workshop - Portraiture & Self-Portraits: Pair up to direct your partner to take a series of interior or nature based portraits inspired by our beautiful surroundings.
Free time to go for a swim, shop, or take a spa day! *Optional* Join a guided hike at Monte Fossa, an extinct volcano and scenic fairyland! Reserve your spot for this day trip, bag lunch and transportation to/from hotel included. 2.5 hour hike, moderate intensity.
7:00 Meet at Signum terrace bar for aperativi, followed by a Farewell Dinner, formal attire encouraged (let's dress up!)
DAY SEVEN
7:30-10 Breakfast / 11:00 Check out
Travel day - I will arrange group transportation, including ferry and car to Catania airport, to leave at 11am (I suggest you plan your flight departure for the evening, after 4pm at the earliest. Or stay in Catania a night or two! Either way, account for 4 hours travel time to the airport when buying your tickets, keeping in mind the earliest ferry may not leave until 9am).