Slow Art Retreat, Andros, Greece, September 9-14, 2019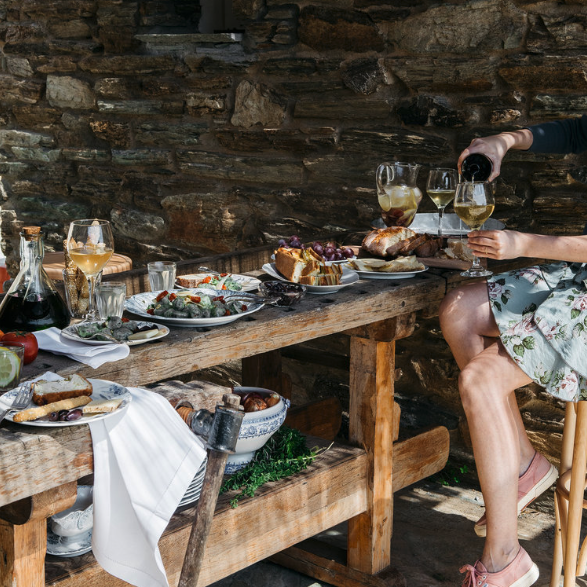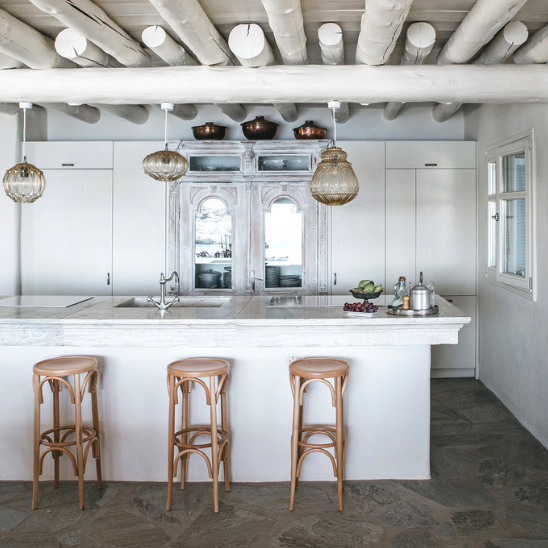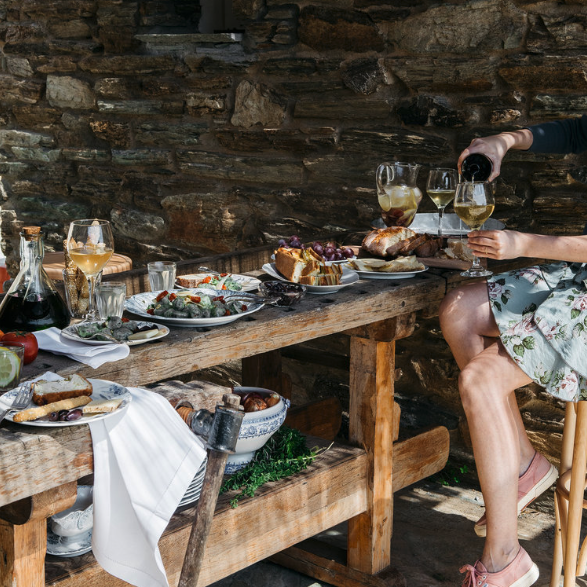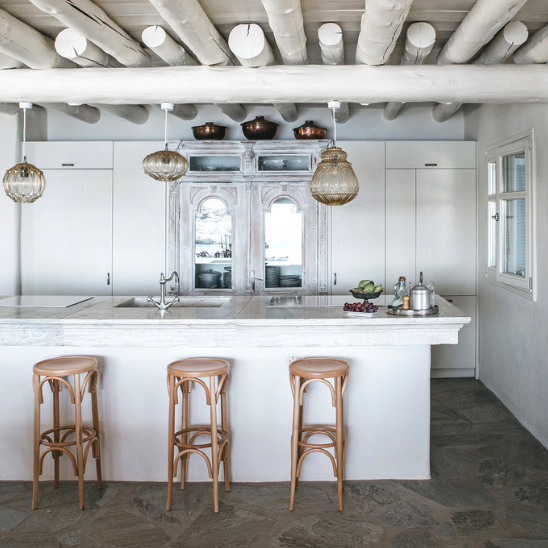 Slow Art Retreat, Andros, Greece, September 9-14, 2019
A Slow Art Retreat in Greece!
Join Diva Pyari, Allegra Pomilio, and Rae Dunn for a dreamy slow living creative retreat in Greece! We'll be staying at Mèlisses on the island of Andros, our gorgeous home away from home. Traditional greek architecture with stunning sea views, incredible meals, and just an amazing serenity. I'm thrilled to have our friend and inspiration Rae teaching her magical ways (our 4th retreat teaching together!), and we're so lucky to have Allegra too— besides hosting and teaching, she's helped curate such a beautiful itinerary! Lunches and aperitifs in the loveliest towns, and a special day trip where we'll step back in time for slow living bliss at its best.. And did I mention the views?! We're just steps to crystal clear waters— you'll have the choice of the salt water infinity pool or the Mediterranean just below! This will be a quiet week to foster your creativity, while soaking in the light and beauty of this magical part of the world.
Besides relaxing at Mèlisses & exploring the island, we'll have our Slow Art Workshops: Daily guided meditations and intensive creative classes— from sketching & watercolors, to modern calligraphy or brush lettering, and cooking! These are for absolute beginners (you only draw stick figures? no problem!) and pros alike. When you register there will be a survey on your interests & experience. We'll offer beginning workshops for the newbies, and new material for those more confident or returning students & participants. Together we'll curate inspired projects based on our lovely surroundings and experiences.
Of course I'm planning the most amazing retreat for you EVER (scroll down for our itinerary), but my deeper goal is to make space for you to connect to yourself and your creativity in a new way, from a new perspective, and to have fun doing it!
10 participants max. Sorry, no refunds. // If you would prefer to reserve your place with a deposit of $1500, also non-refundable, contact me for link to pay (must be paid in full by July 1, 2019). // Our standard liability contracts to sign and return are also mandatory. Thank you!
Photos by Allegra Pomillio, Renèe Kemps, and Diva Pyari.
* 1 NEW ROOM AVAILABLE! * We've added 3 spots at a nearby accommodation, style and comfort in keeping with our main accommodations, with terrace and stunning sea views. It is a 10 minute walk to join the group daily at Mélisses for meals, workshops, swimming and hanging out. Choose 'New House' below.
What's included:
Shared Accommodations, 6 days/ 5 nights

All meals: 5 Breakfasts, 4 Lunches, 5 Dinners

4 Slow Art Workshops

Daily guided meditation

All group transportation & activities on the island

All Art Supplies & Materials (I will mail to you in a pre-trip care package)
What's not included:
Airfare & transportation to/from the island (See Allegra's helpful tips HERE!)
PROSPECTIVE ITINERARY
Monday, Day 1
3-6pm Arrivals, we will arrange your ride from the ferry/port to our accommodations (check in is after 3pm).
6:30pm Meet & Greet with welcome drinks by the pool.
7:30pm Dinner at Mèlisses.
Tuesday, Day 2
9:00 Breakfast, prepared just for us.
10:00-2:00 Excursion to Xora, a beautiful neoclassical town by the sea. Walking tour, free time, and lunch in town.
Free Time at Mèlisses
4-6:30 Creative Workshop / Travel Sketching & Watercolors with Rae— learning from the pro, let's fill up our sketchbooks!
7:00 Aperitivo, followed by dinner at Mèlisses.
Wednesday, Day 3
9:00 Breakfast, prepared just for us.
11-2:00 Optional nearby beach outing with lovely picnic lunch (or solo picnic lunch at Mèlisses).
Free Time at Mèlisses.
4-6:30 Creative Workshop / Curated Projects Inspired by our Surroundings with Diva: Modern Calligraphy & Brush Lettering, all levels.
7:00 Aperitivo, followed by Dinner at Mèlisses.
Thursday, Day 4
9:00 Breakfast, prepared just for us.
10:30 DAY TRIP with outing and lunch! We'll drive to the other side of the island where we've been invited to spend the afternoon exploring a lovely home and seaside slice of heaven, in the family for generations. We'll step back in time, enjoy a traditional feast for lunch, and a few other surprises along the way!
7:00 Aperitivo, followed by Dinner at Mèlisses.
Friday, Day 5
9:00 Breakfast, prepared just for us.
10:00-12:00 Creative Workshop / Continuing our Curated Projects with Diva & Rae: More Lettering, Sketching & Watercolor, Intuitive Painting, all Inspired by the Island.
12:30-3:00 Visit Batsi, walk in town, and lunch at a wonderful taverna by the sea.
Free Time at Mèlisses.
6:00 Cooking Workshop with Allegra!
8:00 Farewell Dinner at Mèlisses.
Saturday, Day 6
9:00 Breakfast, prepared just for us.
12:00 Check out
This Prospective Itinerary many change depending on unexpected conditions, outside circumstances, or the group's desires. Thank you in advance for your flexibility!